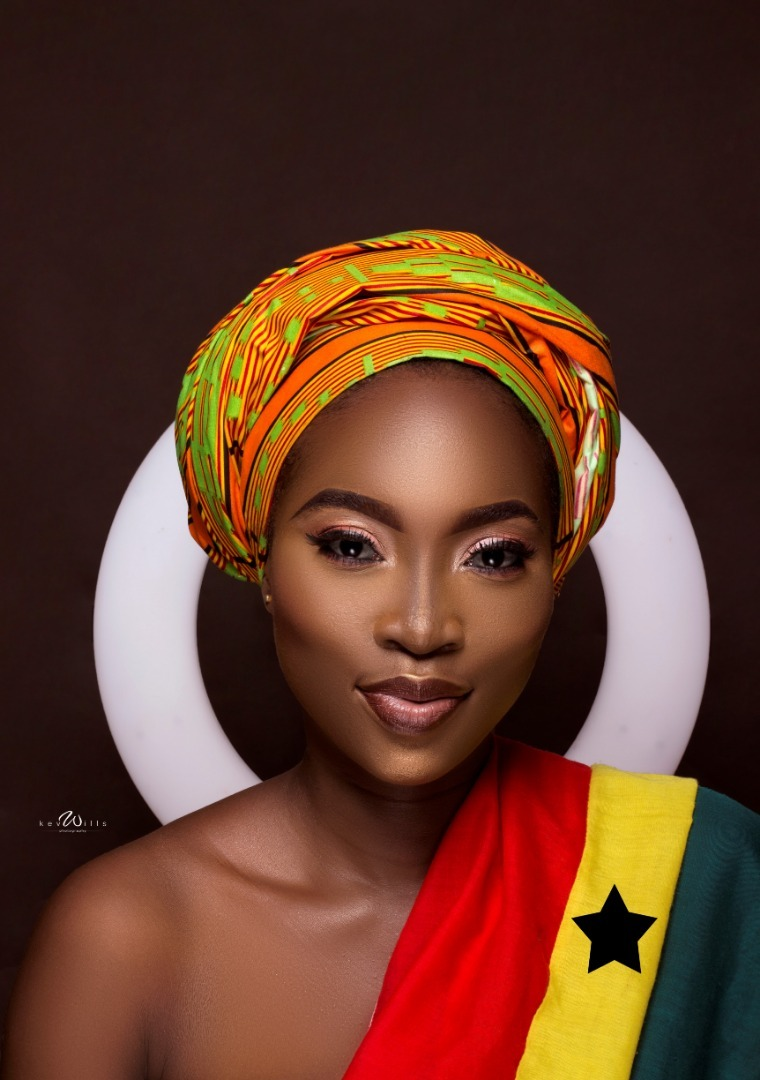 Anita Cudjoe (born 1995 in Apowa, western Ghana). Anita graduated from Takoradi Technical University in June 2018. She works both with painting and in mixed media techniques, where she, among other things, works with the experiments with creating art out of waste plastic.
Anita characterizes her art as environmental activism, where she examines the use of waste plastics and the destruction it causes to nature.
By recycling waste plastics in vibrating colors, she creates images that illustrate social narratives or events. She transforms found used rice bags into intriguing mosaics, and in her art, she focuses both on concerns about food safety and the challenges of plastic waste faced by the local community.
Environmentally conscious art
Gallery LM sells various categories of Anita's art. Here are major works in mixed media techniques focusing on climate and pollution, but they also have a humorous and colorful focus on how plastic waste can be recycled into environmentally conscious art.  One senses both an indignation over all the waste the world is exposed to, and an eye on the composition of the colors into beautiful images.
Art with emotion
The sense of color is also reflected in Anita's other artistic method, where the technique is acrylic on canvas. The content is about emotion, and often about the relationship between man and woman, and the challenges coursed by this. With titles such as: Sharing My Thoughts with You, and Tears for Love, or the violent, almost Munch-like Scream, in the work Broken, she tells of strong, overwhelming emotions.