Introduction to the exhibition IMPRINT of Ghana
House for Art and Design,
Nørrebrogade 1,
7500 Holstebro
The exhibition is open from 28.8. - 4.10. 2020.
Friday, Saturday, Sunday 12:00 - 16:00.
Free admission
Twenty years ago, I came to Ghana by chance. This meeting was the start of a lifelong love to a different country and many travels, meetings, and friendships with Ghanaians. Without these friendships, my gallery would not exist.
The development in Ghana over the last several years is noticeably big, although it remains a developing country with contrasts between rich and poor, villages and cities, north and south.
The country's change, political and social is also reflected in the art, and it has been interesting to follow the many shifts in expression.
Should artists express their country's cultural heritage and be Ghanaian, African? Or should they express themselves as Western artists in style and motif? Or would it be possible to find a special way that united both? There have been great challenges for Ghanaian artists.
Gallery LM's honorary artist Atta Kwami is one of the artists who has fought for recognitions by insisting on an abstract style, but with clear colorist references to Ghana.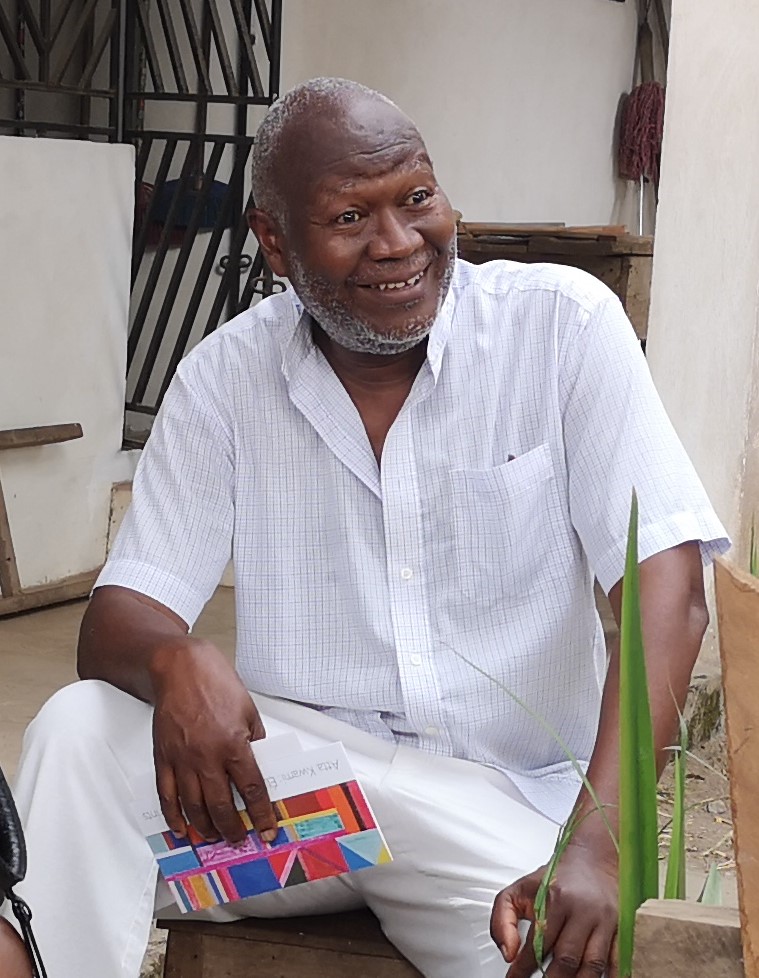 In the autumn of 2018, it became possible  to open an art gallery with Ghanaian artists, and with the help of Atta Kwami, I got in touch with Patrick Tagoe-Turkson, who has since been an invaluable collaborator in building an artist network.
"Things take time" as they say in Ghana, but now it has succeeded, despite Corona and other challenges. It is therefore with great pleasure that I can present my first exhibition in Denmark IMPRINT of Ghana.
Thanks to
The House for Art and Design, Holstebro to lay rooms for the exhibition. Ghana Friendship to co-finance the catalogue.
Patrick Tagoe-Turkson, Anita Cudjoe, Osei Moses Seth and T.T. Blankson for the art and patience in the process along the way.
Thanks also to the practical helpers in Ghana, Winfred Nii Quartey and Kojo Stepehen Aidoo.
Lisbet Mogensen
Ulfborg, august 2020