From discarded flip-flops to white walls
Art made of waste that a few years ago ended up in a waste bin, that is now the reality of an exhibition entitled: PART OF US.
Plastic waste, computer waste and stuff from daily consumption fill oceans of waste site in the world, creating major environmental problems for all of us – enveloping us – and affecting us and the environment.
Several artists in the West African country of Ghana have watched their part of the world be affected with concern and seriousness and have taken on their personal responsibilities to solve a small part of a major world problem. They have created art that is beautiful, thoughtful, colorful, inspiring and, above all, meaningful.
In addition to being Trash Art, the art is also an example of contemporary art from Ghana, where the past is part of stories about the present.
The artists are Anita Cudjoe, Azasime Lanto, Kojo Biney, Moses Seth, Patrick Tagoe-Turkson and T.T. Blankson.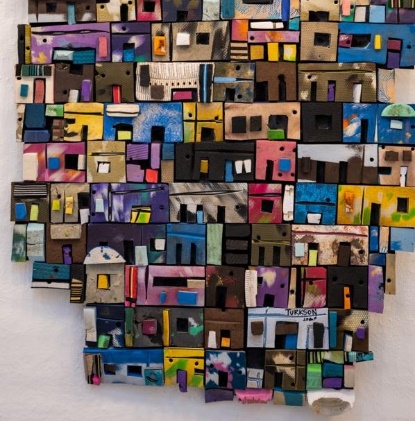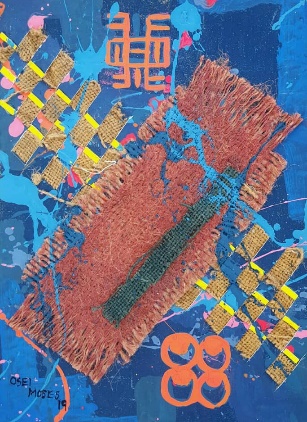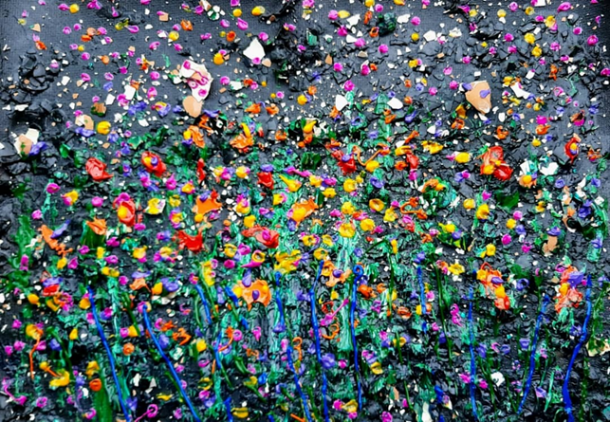 Tagoe-Turkson: discarded flip-flops. Seth: Jute and symbols. Lanto: discarded eggshells
The exhibition can be seen in Pakhuset, St. Sankt Peder Stræde 2, 8800 Viborg (right by the Matthias Center). The exhibition opens on 3 of August and lasts until Sunday 29th of August. Open daily 1.30pm – 5pm, except Monday and Tuesday.
Welcome to a different exhibition – with relevance!